The Magic Mirror is the completely innovative and interactive Photo Booth. A must for those who want to animate their wedding and entertain all guests!
It may look like a simple mirror with an elegant frame, but behind it hides a camera system that reflects the image of those in front of us and using digital animations will take a lot of fantastic personalized photos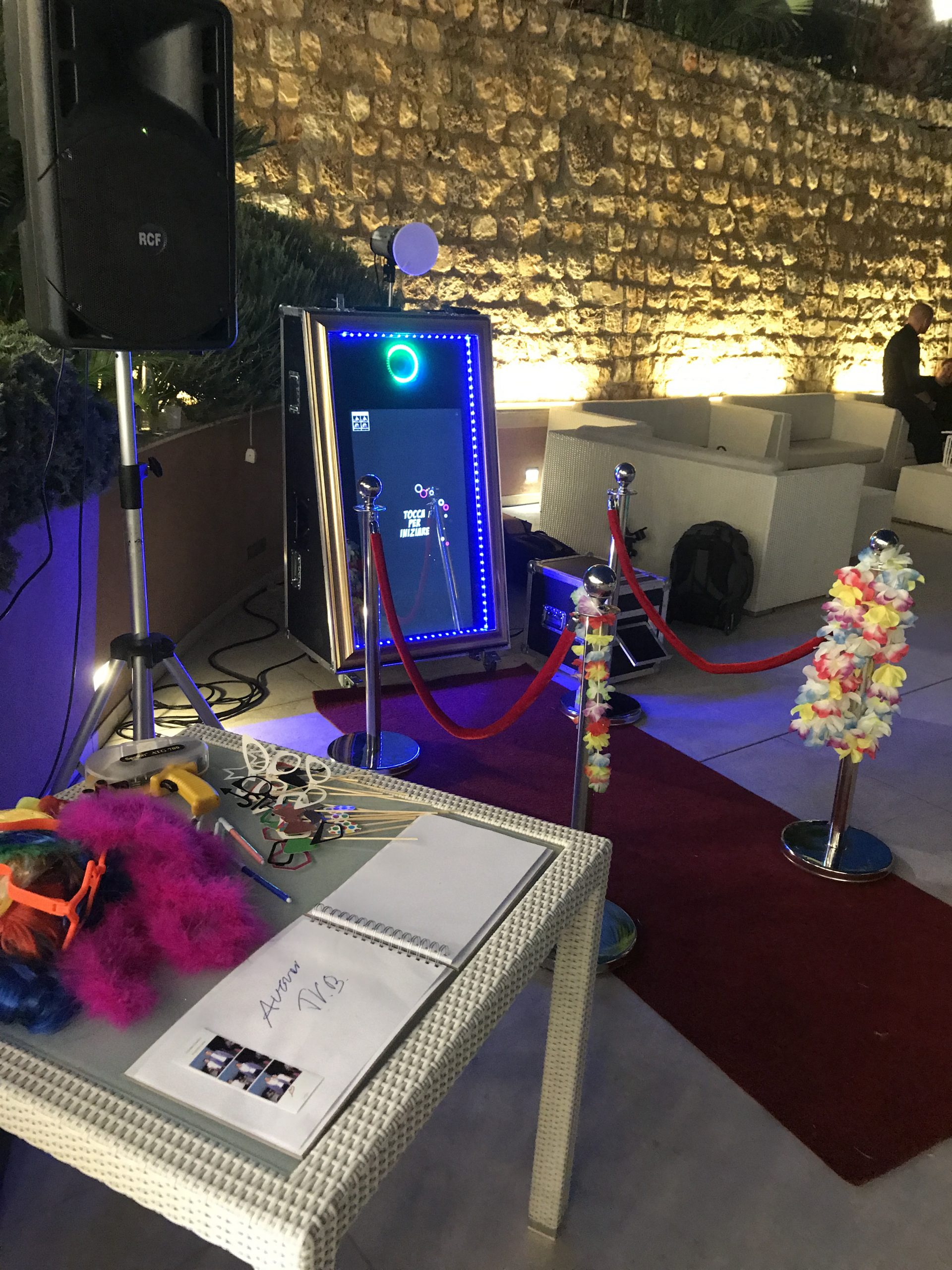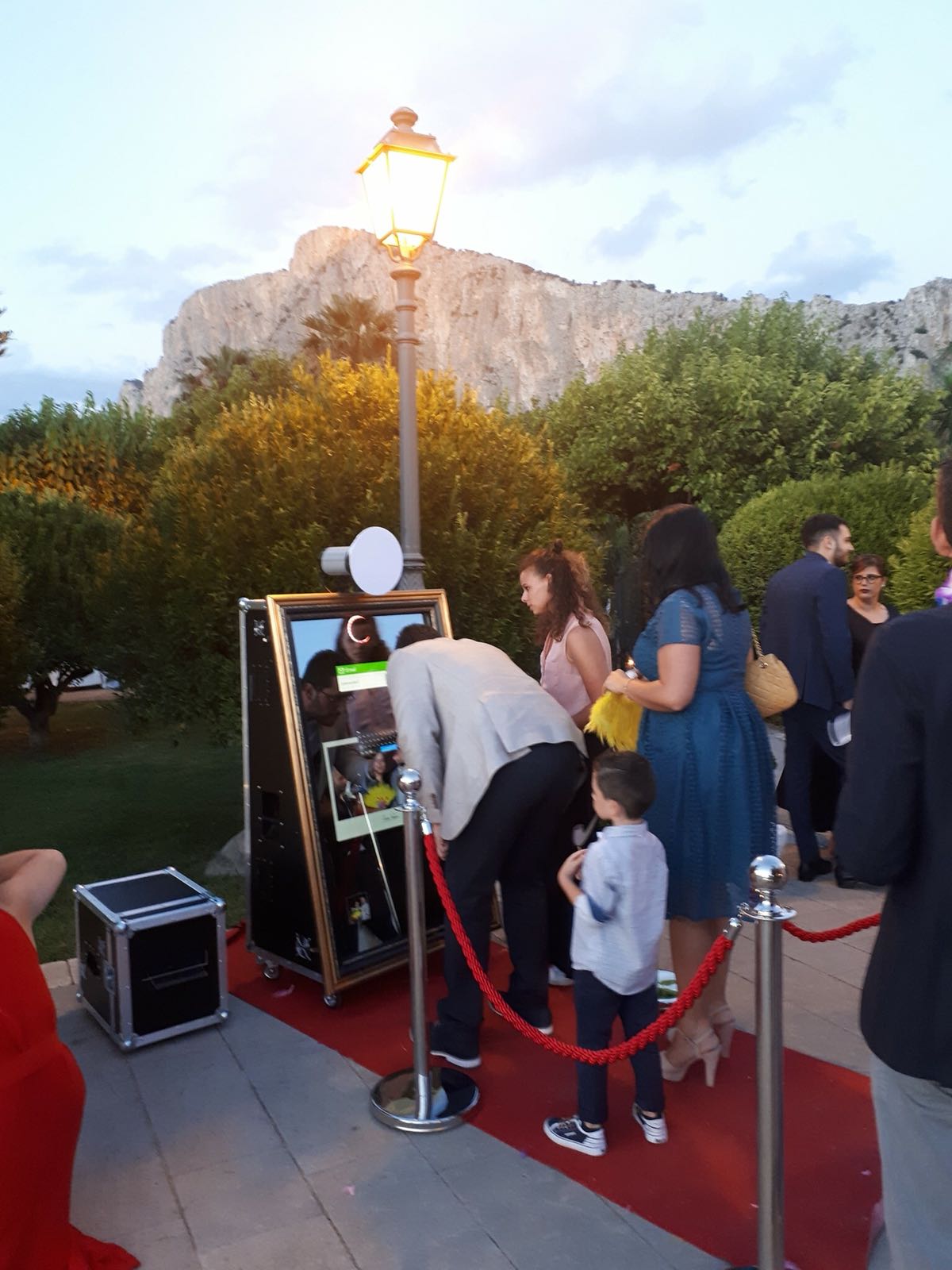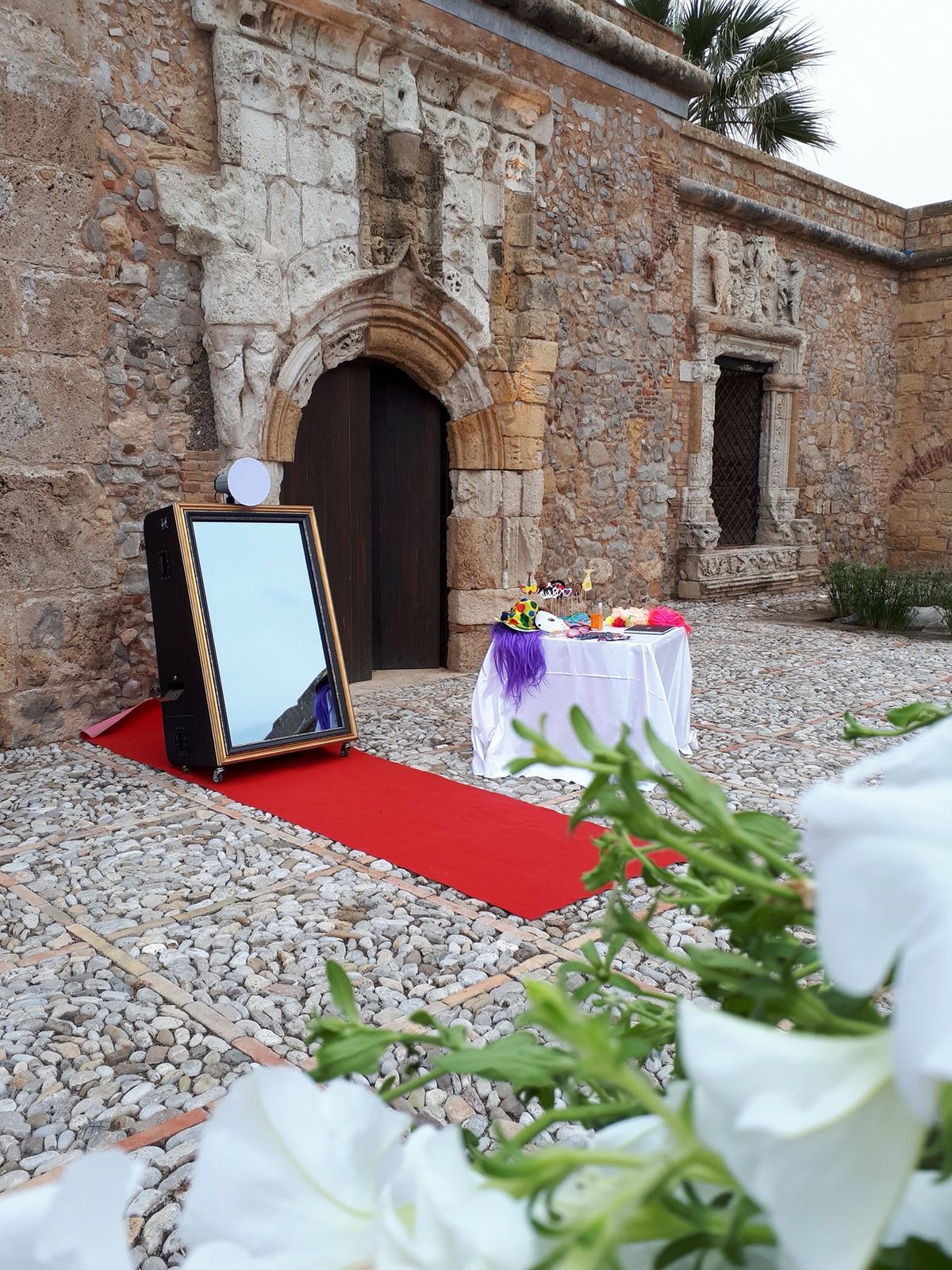 After taking the photo, you can choose to insert emoticons or write a dedication or customize the photo to your liking using the exclusive touch screen directly.
The mirror offers different shooting modes and allows guests to receive a photo with the personalization of your choice (insertion of logos, images, writings and drawings).
Inside the animations it is possible to insert photos of the spouses and phrases addressed to guests.
We at Studio Greco, as you can see from the images below, will set up a table with wigs, glasses and everything you need to make the magic mirror even more fun!
Below you will find video presentation of the Magic Mirror and some testimonials from our customers while using the Photo Booth. Good vision!