Eugenio Greco has been in the world of photography for over 30 years. Due to his technical expertise and photographic inspiration, he started his own business in 1987 in Palermo, the city where his profession takes shape and creates a refined photographic studio. An attentive, whimsical and original professional, he always manages to create photos that transmit, to the observer, the lively emotions of that "first moment", unrepeatable and indelible. His professional dynamism has led him to increasingly focus on his art, participating in many meetings promoted by the most famous companies in the sector, and receiving certificates, in recognition of his artistic and professional qualities, expressed in an excellent way by his creations. Among the many awards: the award as a Photographer selected by Kodak in the year 2000. In 2004 he began to collaborate with Tour Operator, creating services for catalogs in Mexico, Tunisia and America. Note of particular suggestion, must be attributed to the technique, with which he naturally realizes and with a particular expressive modality the vivacity and beauty of the strong and warm colors of Sicily, which he brings to light with infinite passion and great originality.
Since 2008 studio starts making and producing videos, thanks to the skills and active collaboration of his son Marco Greco , who with his professionalism and creativity , using the most modern technologies, it is able to best interpret the beauty of the moving image. Its strengths are being able to resume the dynamism and spontaneity of the moments.
Currently Marco is qualified to drive drones also in Critical operations and has recently won with a aerial photo a contest of the WPI .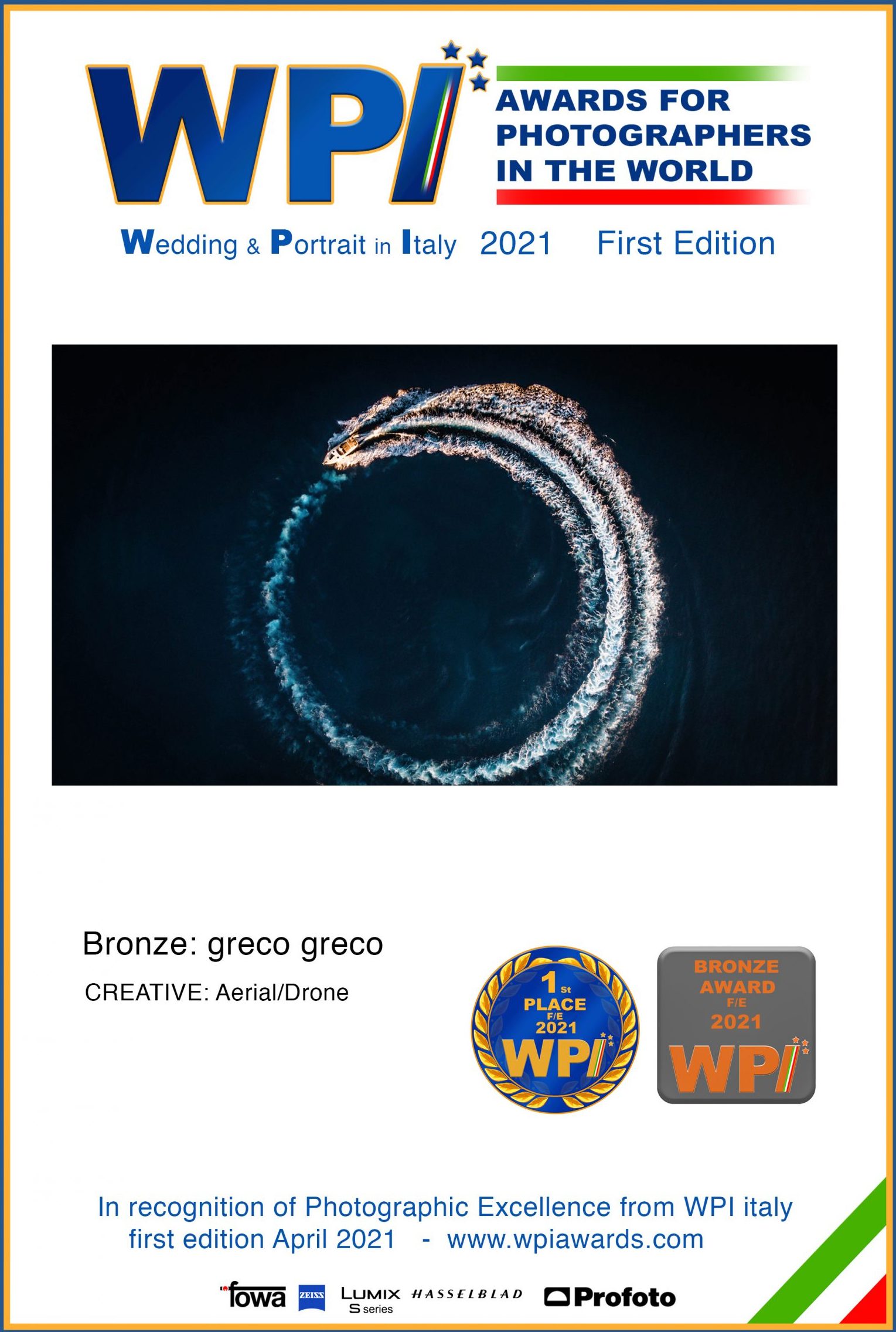 Check out our latest works
Do you want to stay updated on our work? Click the section below that you prefer to view. We keep our sections constantly updated!